NOMAD Modern Leather Folio Review: IPHONE 12 PRO MAX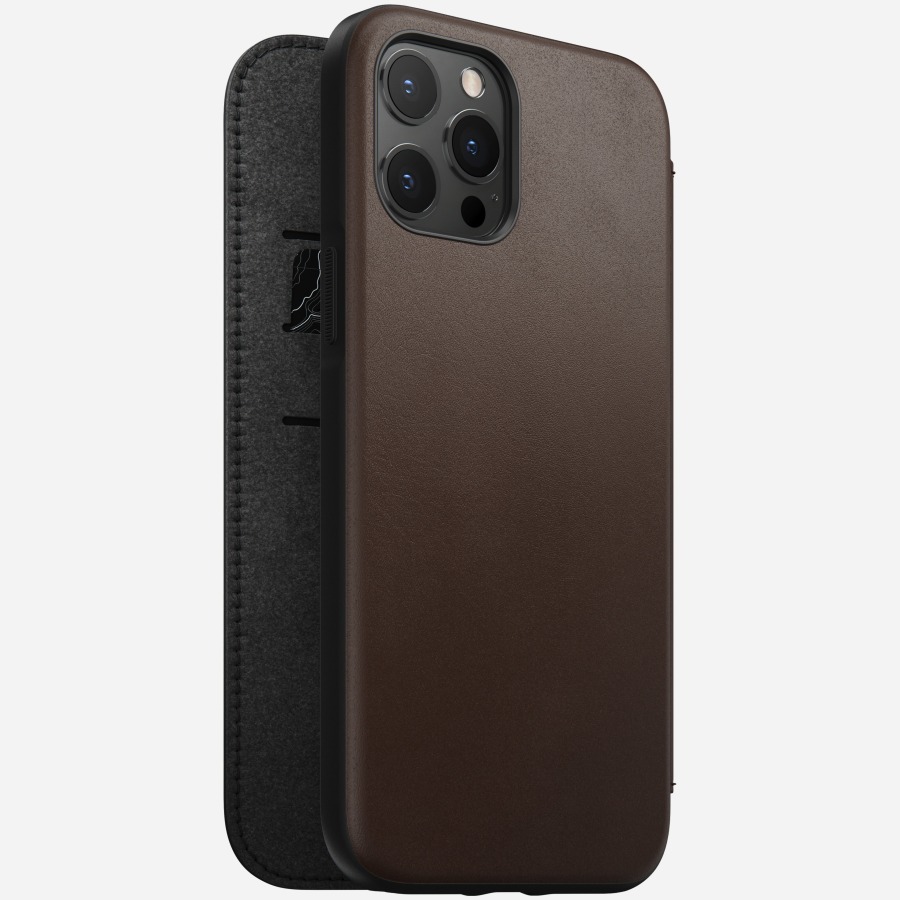 Now, I had previously reviewed the NOMAD Rugged iPhone 12 Pro Max case when the phone had just been released and everyone was scrambling to find the right case. Yes, a ton of china made cases were available even before its release but the issue was quality.
Also, keep in mind with the announcement of MagSafe cases and other MagSafe products, everyone is scrambling to get them. I had visited 3 different apple stores to find out most MagSafe products were sold out and it soon became obvious everyone had gone MagSafe crazy.
In today's review, we will now take a look at NOMADs updated MagSafe Modern Leather Folio version.
WHO IS NOMAD?

Nomad began as a Kickstarter project in 2012. Noah Dentzel & Brian Hahn met in Santa Barbara, California, and set out with a vision of creating a minimalist iPhone cable that would seamlessly integrate into your everyday carry. At the time keychain cables were starting to take off and it ended up working well for NOMAD. Like many startups, they relied on help from friends, family, and strangers to bring Nomad from concept to reality. Starting off in Noah's grandma's basement and bounced around from Agoura Hills to San Francisco and finally back to Santa Barbara, California, where they are currently headquartered.
Since then they have expanded from portable power cables to several other high-quality products such as cases, straps, wallets, and more.
"For us, Nomad is much more than a brand name; it is a way of being, a design philosophy, a community, and much more. From a single idea – an ultra-portable, minimalist charging cable – we've built out a whole lineup of tools for the 21st-century nomad. Along the way, some core values that unite the entire Nomad community have defined everything we do. We value resourcefulness, seeking adventure, and living in the moment. We believe that the smartphone is the 21st century equivalent of the sword: a tool that everyone can wield and change the world with. Consequently, we build products to ensure that your smartphone is there whenever you need it." – NOMAD
LET'S TAKE A CLOSER LOOK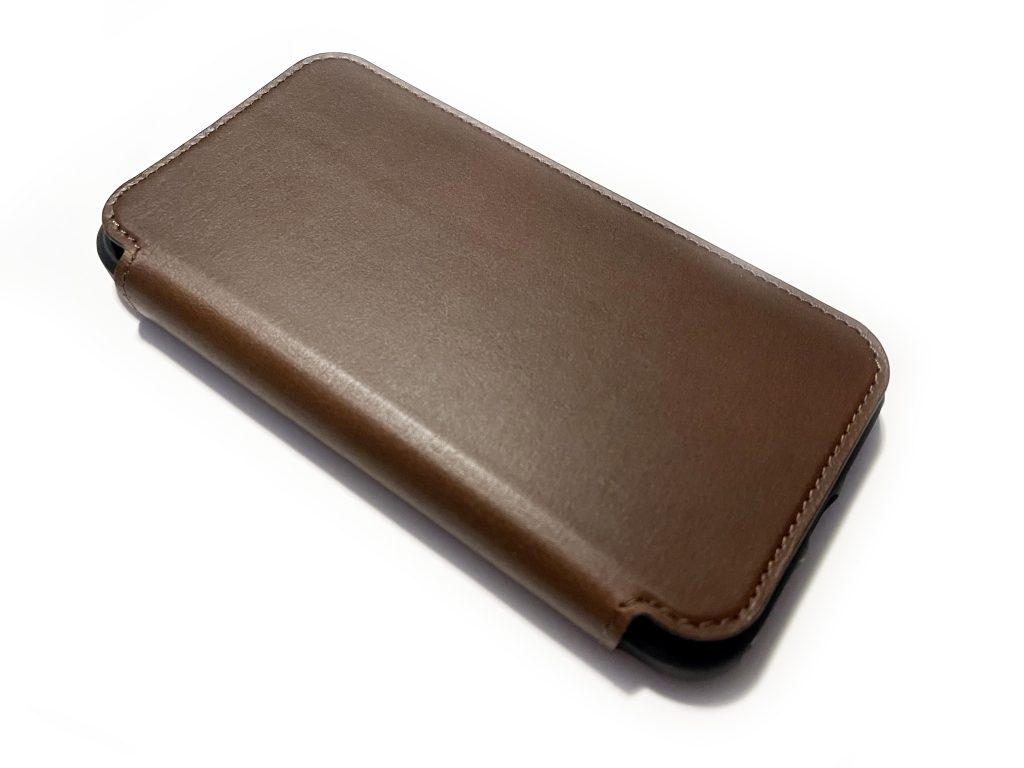 SPECIFICATIONS
Materials:
Rustic Brown Horween leather from the USA
External rubber TPE bumper
Internal shock absorption bumper
Protective microfiber lining
Technical:
Raised edges to protect iPhone screen
10ft drop protection
Reinforced speaker ports
Height above screen: 1.1mm
Back plate thickness: 2.65mm
Bumper thickness: 2.15mm
Wireless
Qi wireless compatible
MagSafe ready
BUILD QUALITY:
As with the NOMAD Rugged iPhone 12 Pro Max case we previously reviewed the build quality is very impressive and I have to be honest, I have become a big fan of NOMAD products. I always worry about leather cases as I have had tons of issues with leather cases in the past but I think its NOMADs attention to detail and use of quality products like Horween leather that make difference. As usual from NOMAD the quality is above average.
INSTALLATION AND PERFORMANCE:
The installation process is like any other case and easily slips onto the iPhone. The bumper does have a small edge large enough to protect the glass but not large enough to interfere with a screen protector.
As for performance, it's a great case. We did a few drop tests at different heights including one at 10ft and it held up very well. It got a few minor scrapes on the leather but it still looks great. Now it is rated to protect against a 10ft drop, and depending on how it falls if dropped just right I can see it still causing some damage. The folio lid helps to protect the screen further, but we can see it possibly being an issue depending on if the lid flips open while falling
CAN THIS HELP REPLACE A WALLET?
I have to start by saying this is NOT a good wallet replacement for those who carry a full wallet. The folio does have space for a few bills and even though you could squeeze in 6 cards in the 3 slots, I wouldn't recommend it as 3 cards and a few bills already make the folio lid feel a little thick. Now, don't get me wrong. For some, this may be a perfect fit, as I normally only carry a bi-fold wallet with the bare minimum and this was a perfect replacement. The transition to only using the folio for me was very easy and would also work great for those who just want a place to put emergency cash, and frequently used cards.
Again, if you are a "Normal" wallet user this is not a replacement to your wallet but more of an addition. I know many who could definitely take advantage of this in conjunction with their already full wallet.
Suggested improvements:
Like apple cases, I wish it had a larger bumper around the camera lens to add a little more protection. The protection around the rear camera is great and would prefer a little more of a lip for added protection.
The most important improvement would be to add some kind of magnet to secure the folio lid to the screen. I have had several instances where the lid is closed but the phone screen remains on as light still filters through. It could also address an issue where the lid flapping around and accidentally turns the screen on.
CONCLUSION
As usual, NOMAD does not disappoint, the case held up well. My day-to-day was the previously reviewed NOMAD Rugged iPhone 12 Pro Max case and I have now made the switch to the Nomad Folio as it doesn't only protect my case but helps me reduce the amount of stuff I carry as it has pretty much replaced my wallet. NOMAD still has to make some minor improvements. For example, make it make the bumper around the camera lens slightly larger, and have some kind of lid locking mechanism (Please don't add a strap. If anything a magnet would be best or leave it as is).
As usual another great case. Great Job! NOMAD team.