NOMAD RUGGED CASE REVIEW: IPHONE 12 PRO MAX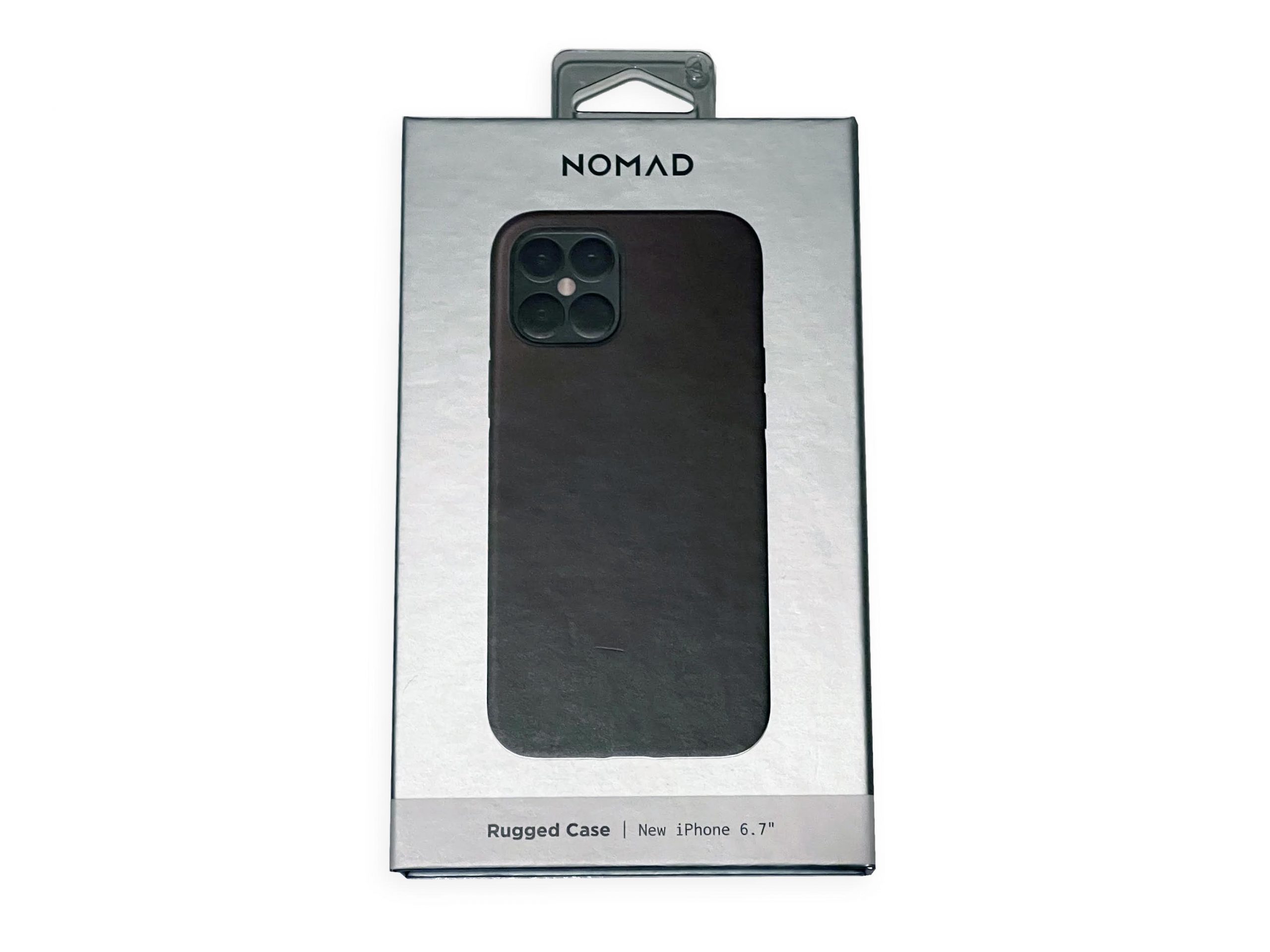 Now that the iPhone 12 Pro Max is here everyone is scrambling to find the right case and as we all know with a starting price of $1099 it's definitely an investment that requires good protection and a good case is a must. The question now is do we look for MagSafe ready cases (At the moment only Apple cases support it) or do we give other cases a shot?
With the announcement of MagSafe cases and other products, everyone is scrambling to get them. After visiting 3 apple stores to find out most MagSafe products were sold out its obvious everyone has gone MagSafe crazy but is it a must-have feature or a cool to have feature? That's what we will find out.
In today's review, we decided to give a non-MagSafe ready case a shot and we are taking a close look at the NOMAD RUGGED iPhone 12 Pro Max case . We will see if not having a MagSafe ready case is really a deal-breaker.
WHO IS NOMAD?

Nomad began as a Kickstarter project in 2012. Noah Dentzel & Brian Hahn met in Santa Barbara, California, and set out with a vision of creating a minimalist iPhone cable that would seamlessly integrate into your everyday carry. At the time keychain cables were starting to take off and it ended up working well for NOMAD. Like many startups, they relied on help from friends, family, and strangers to bring Nomad from concept to reality. Starting off in Noah's grandma's basement and bounced around from Agoura Hills to San Francisco and finally back to Santa Barbara, California, where they are currently headquartered.
Since then they have expanded from portable power cables to several other high-quality products such as cases, straps, wallets, and more.
"For us, Nomad is much more than a brand name; it is a way of being, a design philosophy, a community, and much more. From a single idea – an ultra-portable, minimalist charging cable – we've built out a whole line up of tools for the 21st-century nomad. Along the way, some core values that unite the entire Nomad community have defined everything we do. We value resourcefulness, seeking adventure, and living in the moment. We believe that the smartphone is the 21st century equivalent of the sword: a tool that everyone can wield and change the world with. Consequently, we build products to ensure that your smartphone is there whenever you need it." – NOMAD
LET'S TAKE A CLOSER LOOK
SPECIFICATIONS:
Materials:
Vegetable tanned Horween leather
Polycarbonate frame
External rubber TPE bumper
Internal shock absorption bumper
Protective microfiber lining
Technical:
Raised edges to protect iPhone screen
10ft drop protection
Reinforced speaker ports
Height above screen: 1.1mm
Back plate thickness: 2.65mm
Bumper thickness: 2.15mm
Wireless
Qi wireless compatible
MagSafe compatible (Works but has issues as it is not MagSafe ready. A MagSafe charger will work at full speed and lock but is not a secure hold where it couldn't easily be bumped off.)
Note: NOMAD has advised that their engineers are working to incorporate MagSafe directly into our iPhone 12 Rugged Cases and Folios. Those who purchase an iPhone 12 Rugged Case now will also get 50% off a MagSafe compatible iPhone 12 Rugged Case when it becomes available in early 2021.
BUILD QUALITY:
The NOMAD Rugged iPhone 12 Pro Max case is surprisingly impressive. I have to be honest, I am normally not a huge fan of leather as I have had some bad experiences with leather cases in the past but this time around I am pleasantly surprised. NOMAD uses Horween leather which I think maybe the difference. This would be my first Horween leather case and I am excited to see how it wears and builds a patina. As for the build quality of the rest of the case. You can tell a lot of thought went it to the materials used from the Polycarbonate frame, External rubber TPE bumperInternal shock absorption bumper, to the Protective microfiber lining. every aspect of this case screams quality.
INSTALLATION AND PERFORMANCE:
The installation process is like any other case and easily slips on to the iPhone. The bumper does have a small edge large enough to protect the glass but not large enough to interfere with a screen protector.
As for performance, it's a great case. We did a few drop tests at different heights but due to the fact we only have one phone we the highest we dropped was 5ft and it held up very well. It got a few minor scrapes on the leather but it still looks great. Now it is rated to protect against a 10ft drop, and depending on how it falls if dropped just right I can see it still causing some damage.
Suggested improvements:
Like apple cases I wish it had a larger bumper around the camera lens to add a little more protection to the cameras.
CONCLUSION
All in all, the case held up well and although I did pick up an Apple Clear Case with MagSafe, I am making the NOMAD case my primary case for the iPhone 12 Pro Max. NOMAD still has to make some minor improvements for example, make it MagSafe ready and make the bumper around the camera lens slightly larger to provide more protection.
Pro:
Great Quality
Offers great protection
Qi and MagSafe charging
Cons:
MagSafe may not stay securely attached
Larger bumper around camera lenses leaves room for improvement