Intel Comet Lake Features Up To 10 Cores, New LGA1200 Socket and 400-Series Chipset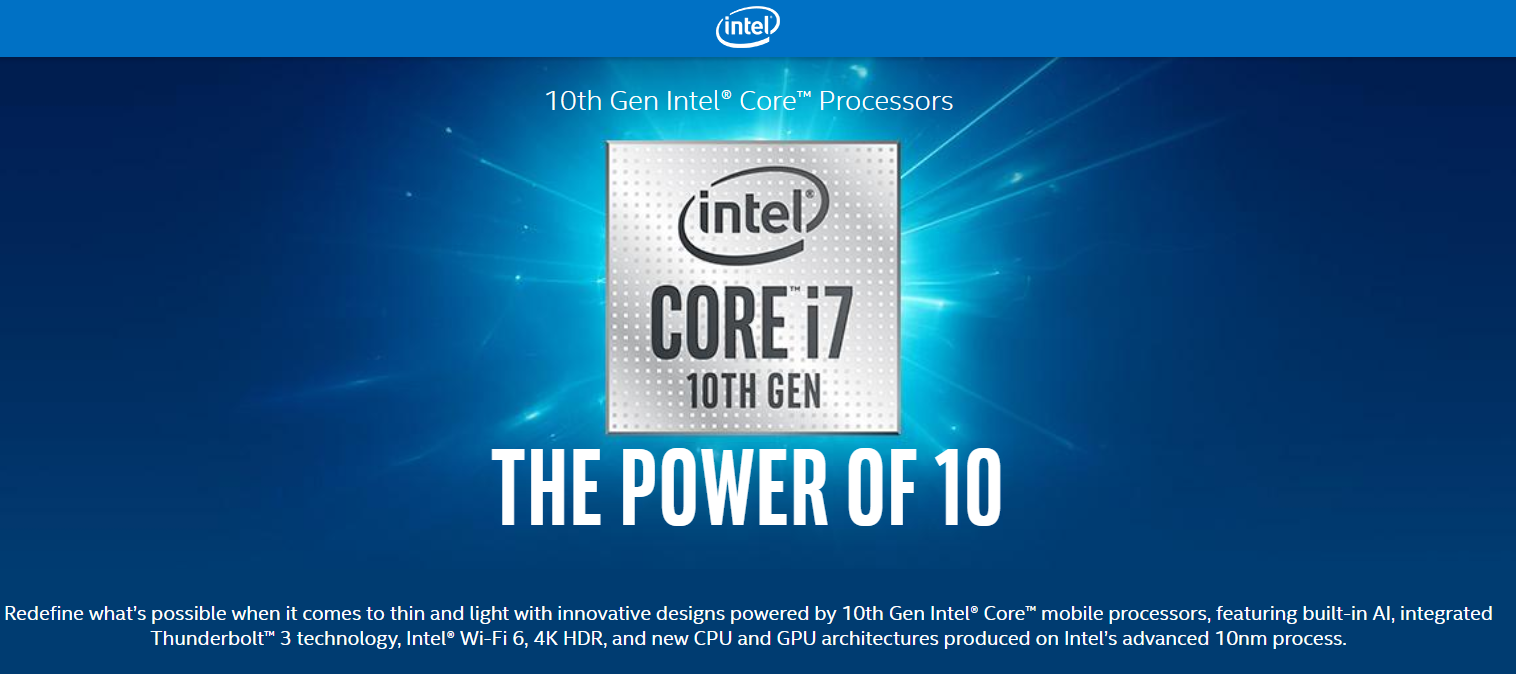 (Image credit: Intel)
A leak reported by WCCFTech, details several Core i3, i5, i7, and i9 processors, all of which are expected to be based on Intel's new 14nm Comet Lake architecture. Of course, these are just rumors at the moment, as intel has not commented or confirmed the leak so all information should really be taken with a grain of salt.
Now based on what WCCFTech has leaked Comet Lake and 10th-Gen desktop CPUs will feature up to 10 cores that seem will require a new 400-series chipset and LGA 1200 socket. Most of which has been speculated before.
I guess we will have to wait and see, but we appreciate WCCFTech sharing the news.
*Information compiled by WCCFTech, not verified.

| | | | | | |
| --- | --- | --- | --- | --- | --- |
| CPU Name | Cores / Threads | Base / Boost Clock (GHz) | TDP | Cache | Price |
| Intel Core i9-10900K | 10/20 | TBD | TBD | 20 MB | TBD |
| Intel Core i9-10900 | 10/20 | 3.0 / 5.1 | 65W | 20 MB | TBD |
| Intel Core i9-10900T | 10/20 | 2.0 / 4.5 | 35W | 20 MB | TBD |
| Intel Core i7-10700K | 8/16 | TDP | TDP | 16 MB | TBD |
| Intel Core i7-10700 | 8/16 | 3.0 / 4.8 | 65W | 16 MB | TBD |
| Intel Core i7-10700T | 8/16 | 2.0 / 4.4 | 35W | 16 MB | TBD |
| Intel Core i5-10500K | 6/12 | TBD | TDP | 12 MB | TBD |
| Intel Core i5-10500 | 6/12 | 3.2 / 4.3 | 65W | 12 MB | TBD |
| Intel Core i5-10500T | 6/12 | 2.3 / 3.7 | 35W | 12 MB | TBD |
| Intel Core i3-10100K | 4/8 | TBD | TDP | 8 MB | TBD |
| Intel Core i3-10100 | 4/8 | 3.2 / 3.8 | 65W | 8 MB | TBD |
| Intel Core i3-10100T | 4/8 | 2.3 / 3.6 | 35W | 8 MB | TBD |
| Intel Pentium G6400 | 2/4 | 3.8 / 3.8 | 65W | 4 MB | TBD |
| Intel Pentium G6400T | 2/4 | 3.2 / 3.2 | 35W | 4 MB | TBD |
| Intel Celeron G5900 | 2/2 | 3.2 / 3.2 | 65W | 2 MB | TBD |
| Intel Celeron G5900T | 2/2 | 3.0 / 3.0 | 35W | 2 MB | TBD |