Cleer ALLY PLUS II Noise Cancelling True Wireless Earbuds Review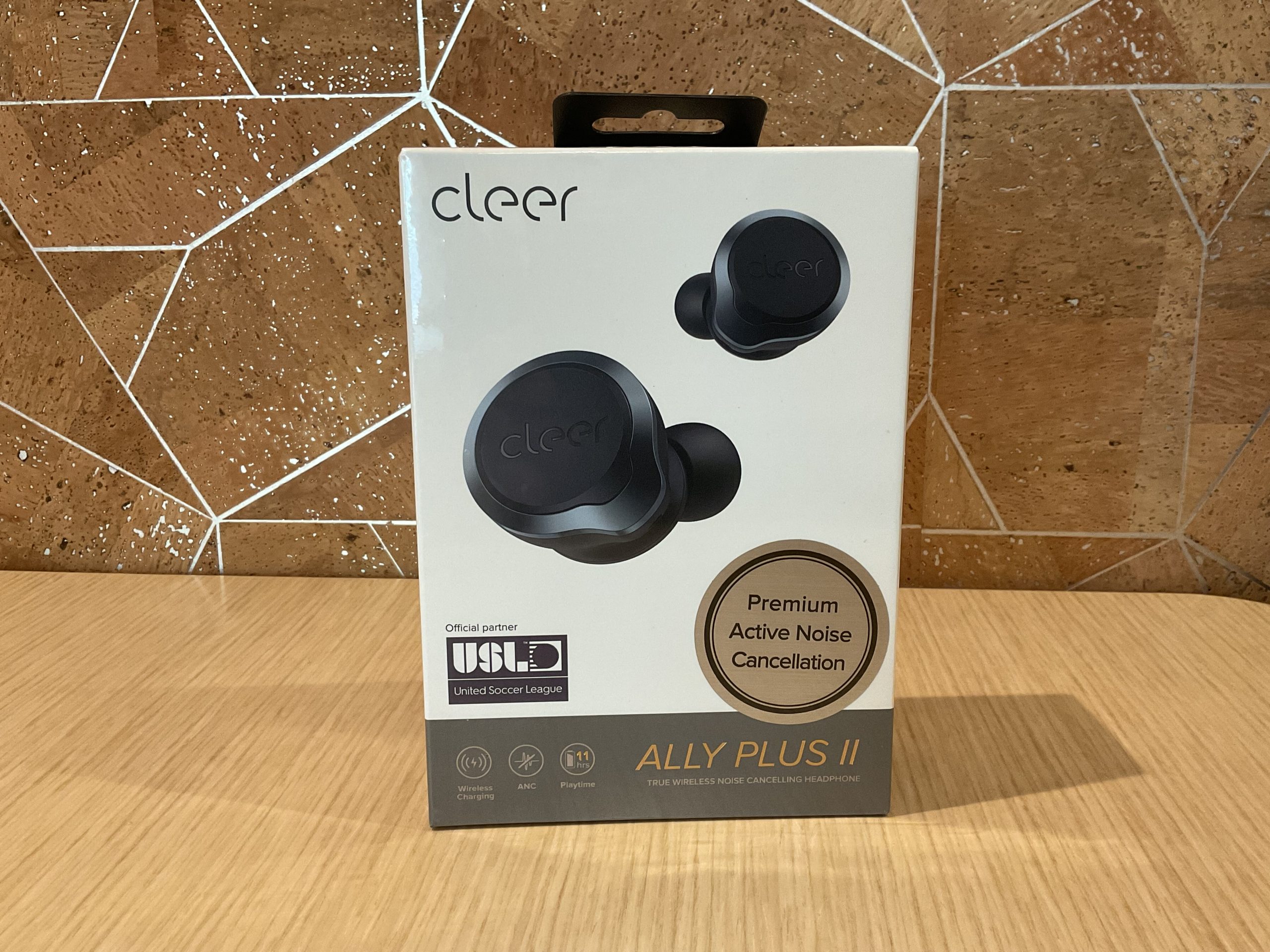 The market has now become flooded with wireless earbuds and finding once that checks all the boxes has been tough, the Cleer ALLY PLUS II stands out to me as it checks off most of my boxes. With its impressive specifications, top-notch audio , user-friendly design, exceptional battery life, and comfort, these earbuds have left an impression. Now, lets explore what makes the Cleer ALLY PLUS II an exceptional choice for me that checks most of my boxes, and see if they check yours.
CLOSE LOOK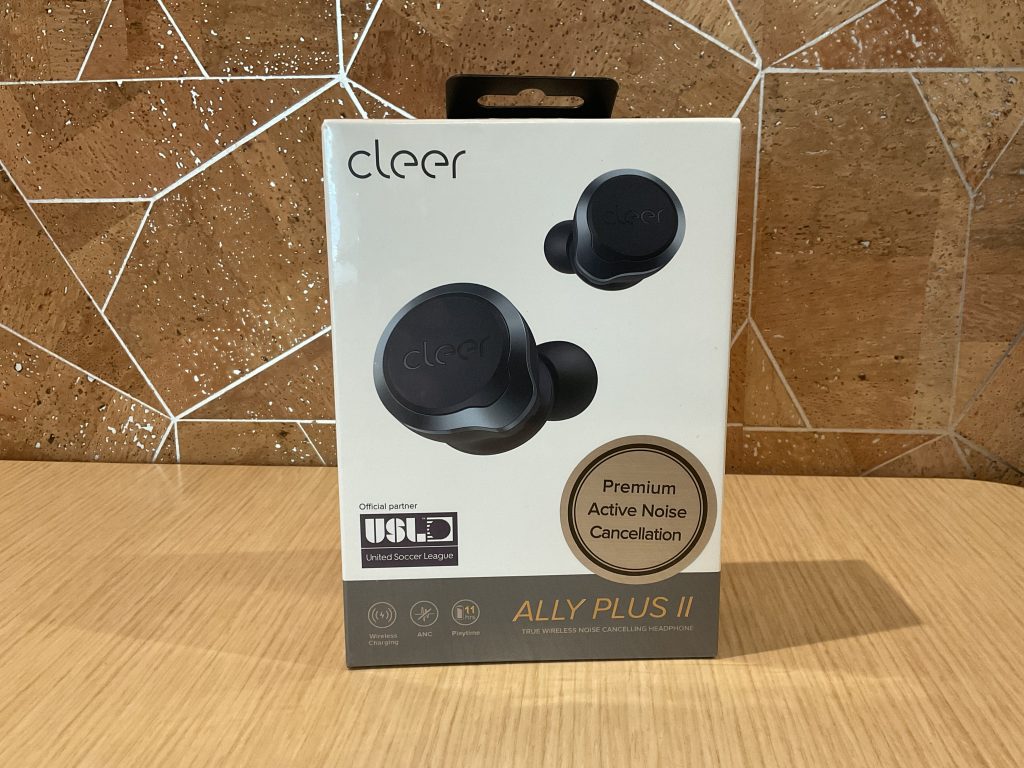 SPECIFICATIONS
The Cleer ALLY PLUS II boasts a comprehensive range of specifications that are sure to captivate tech enthusiasts. Featuring Bluetooth 5.2 connectivity, 10mm dynamic driver, and a frequency response range of 20Hz to 20kHz, and much more.
General
Weight6.8g (per earpiece), 58g (both earpieces and case)
Driver10mm graphene dynamic driver
Frequency Response20Hz-20kHz
Headphone TypeTrue Wireless Earbuds
MicrophonesQualcomm cVc 8th gen
InputsBluetooth
Bluetooth
Bluetooth Version5.2
Audio FormatsMP3, SBC, aptX Adaptive
Battery
Battery LifeUp to 11hrs per earbud, Up to 22 adtl. hrs with charging case
Charge MethodQi wireless charging enabled/USB-C Charge Case
Quick Charge5min charge provides 1hr; less than 2hrs for full charge via USB-C
Features
-Adaptive Active Noise Cancellation suppressing sound by 34dB
-Ambient Sound Control
-IPX4 water resistance certified (earbuds only)
-Touch Controls
-Wear Detection Auto Play/Pause
-Sound Personalization via Cleer+ App
-Mimi Hearing Health Sound Personalization via Cleer+ App
AUDIO QUALITY
When it comes to audio quality, the Cleer ALLY PLUS II does NOT deliver the best performance I have heard from a wireless earbud but it was probably one of the most well balanced experiences. The 10mm dynamic driver produces rich, balanced sound, with a tight bass response and clear, detailed highs. The earbuds' ability to reproduce a wide frequency range allows for an immersive and engaging listening experience. Whether you're enjoying your favorite tunes or diving into a podcast, the audio quality of the Cleer ALLY PLUS II is impressive.
As for its Active noise cancellation (ANC) it does a decent job and its snug fit and seal of the earbuds helped reduce external noise even further compared to others, but overall it may not be to effective in extremely noisy environments but would work well for flights, going to the gym or most coffee shops.
EASE OF USE
Its very intuitive touch controls and seamless pairing process, the Cleer ALLY PLUS II earbuds offer a user-friendly experience. The touch-sensitive controls on each earbud allow for effortless playback control, volume adjustment, and call management. Pairing the earbuds with your device is quick and hassle-free, thanks to their Bluetooth 5.2 technology. Additionally, the inclusion of a 4 mic design built-in microphone is great for conference calls or just making calls while on the go.
Comfort is an important check mark on my list when it comes to earbuds, as you usually end up wearing them for hours at a time and the Cleer ALLY PLUS II excels in this aspect. The earbuds are thoughtfully designed with a lightweight and ergonomic shape, making them incredibly comfortable to wear for extended periods. The included multiple sizes of silicone eartips ensure a personalized fit, allowing for a secure and snug seal. Whether you're working out, commuting, or relaxing, the Cleer ALLY PLUS II remains comfortable, ensuring a a great listening experience.
BATTERY LIFE
One of the standout features of the Cleer ALLY PLUS II is its remarkable battery life. These earbuds offer an impressive 11 hours of continuous playback on a single charge, and the accompanying charging case provides an additional three full charges, extending the total battery life to an astonishing 44 hours. This extended battery performance ensures that the Cleer ALLY PLUS II can accompany you throughout the day without the need for frequent recharging. I attempted to utilize them as much as possible throughout an entire day, using them for making calls, listening to music, and streaming videos, without removing them. Remarkably, I managed to make it through the entire day without needing to recharge them.
Now, charging was a breeze as the carry case itself has a built in battery adding an additional 22hrs of playback time and is easily rechargeble via USB-C or via Qi wireless charging.
Cleer+ App
The Cleer Ally Plus II comes with the ability to personalized EQ settings using the Cleer+ companion app. Now, with the Ally Plus II, you can leverage Mimi Sound Optimization through the Cleer+ app. Upon connecting your Ally Plus II earbuds to the app, you can take an integrated sound test, which involves playing a sequence of frequency tones against a backdrop of ambient noise. It does a fairly good job in creating a sound profile for you and is very easy to setup.
The app also;
Shows Battery level and estimated battery life time for each earbud.
ANC controls
Equalizer controls
Personalized sound Profile controls via Mimi Sound controls.
Touch Pad control settings
Voice assistant toggle
Language support
Firmware info
Device naming controls
CONCLUSION
In conclusion, the Cleer ALLY PLUS II is an outstanding pair of wireless earbuds that effortlessly combines impressive specifications, remarkable audio quality, user-friendly controls, exceptional battery life, and comfort. Whether you're an audiophile seeking immersive sound while on the go or a casual listener looking for a seamless wireless experience, these earbuds are a worthy investment. The Cleer Ally Plus II earbuds offer decent value for money in the ever-congested earbud market.
My Checklist:
Audio Quality
Audio Controls
Mic
ANC
Comfort
UI: easy to setup and use.
Battey life and charging must have wireless option.
Pricing
Right now, the Cleer ALLY PLUS II retail for $99.99 on AMAZON, and earn both our BEST VALUE AWARD and our 9/10 RECOMMENDED AWARD.