Coronavirus: What business pros need to know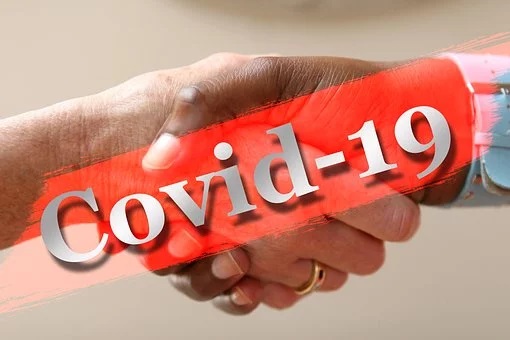 Like many, you are probably stuck in self-quarantine as COVID-19 is making its way across the nation. With many people panicking about the spread, companies are starting to see a major decline in business and its becoming an online game.
So … what's a business owner to do? Close? Cross your fingers? wait for trump to bail you out? No, let's get a plan in place? Yes.
To protect your business in the midst of the COVID-19 Pandemic, you need to get ready and be willing to take some drastic measures … and of course stay clean, stay safe, and most importantly keep your distance…
Plan
Not just any plan but an emergency plan that outlines what steps your company plans to take in the event of a major disaster. It also should lay out what measures you're taking to protect your employees and business.
Be sure to include the following information in your plan:
Detailed steps you're taking to protect employees
What to do if an outbreak occurs at your business or if employees are affected by the outbreak.
Company Emergency contacts, in case employees need to reach someone.
A breakdown of potential ways a disaster could affect your business operation and possible solutions.
Is a "Work From Home Policy" Possible
If you don't have a work from home policy or plan, now is the best time to evaluate if its possible and how to properly make one work.
Things to consider
Create a list of positions that could possibly be done remotely (i.e. Sales, Marketing, accounting, etc.)
Develop a breakdown for each position of what would be required for each to work remotely. In many cases access to internal systems, or files, or even access to websites, etc.
Plan a schedule to keep in touch, encourage weekly teleconferences and determine what tools are right for you (Skype, Zoom, etc.)
Updates
In many cases, upper management fail to keep employees properly updated and informed about major decisions. But by doing so and keeping them out of the loop, especially when something like COVID-19 strikes. May cause a more severe issue in your company. We all understand that protecting your business in the owner's view is priority #1, but you must communicate with your managers and keep them up-to-date. Failure to do so opens up the potential of losing key people/assets. Remember is uncertain times, people may jump ship thinking this boat is on its last legs, it may be time to look around. By keeping your employees aware of the situation and plans it will only help assure employees and prevent uncertainty.
Evaluate Your Cleaning Procedures
This next tip is very self-explanatory, but it can't go unmentioned. During a Pandemic, you need to sanitize the heck out of your business .
The key is to really evaluate how often is your business being cleaned? and are all the right steps being taken.
Evaluate how you can improve your cleaning procedures to protect your business and employees. To ensure your business is squeaky clean, consider doing some (or all) of the following:
double up on how often your business is cleaned
Stock up the workplace with the proper supplies soap, disinfectants, and hand sanitizer.
Work with employees to make sure they also contribute and disinfect their desks daily
Make a company-wide request that sick employees don't come into the office
Encourage employees to wash their hands more often and place signage at appropriate areas to encourage such behavior.
Make sure to look for Federal Relief
The disasters like COVID-19 make a huge dent in the business world, but according to our President (US), there's no need to panic because small business relief is on the way!
As businesses scramble, the government is also scrambling to pass legislation to help small businesses and individuals negatively impacted by the virus. This includes things like:
Low-interest federal disaster loans
An employer tax credit
Federal income tax deferment
If your business is struggling to gather funds to cover business expenses due to the outbreak, you're not out of luck. The government will be providing millions of dollars in funds for low-interest federal disaster loans.
Low-interest SBA loans, the government is offsetting mandatory paid sick and paid leave costs (signed into law on March 18) for employers with an employer tax credit, equal to 100% of the benefits doled out.
An income tax deferment extends the April 15 deadline for businesses negatively impacted by the pandemic, without penalties, for 90 days. This gives business owners the chance to use their income tax liability funds to cover other expenses. Keep in mind that you must currently still file your business income tax return by April 15.