MySmile Teeth Whitening Kit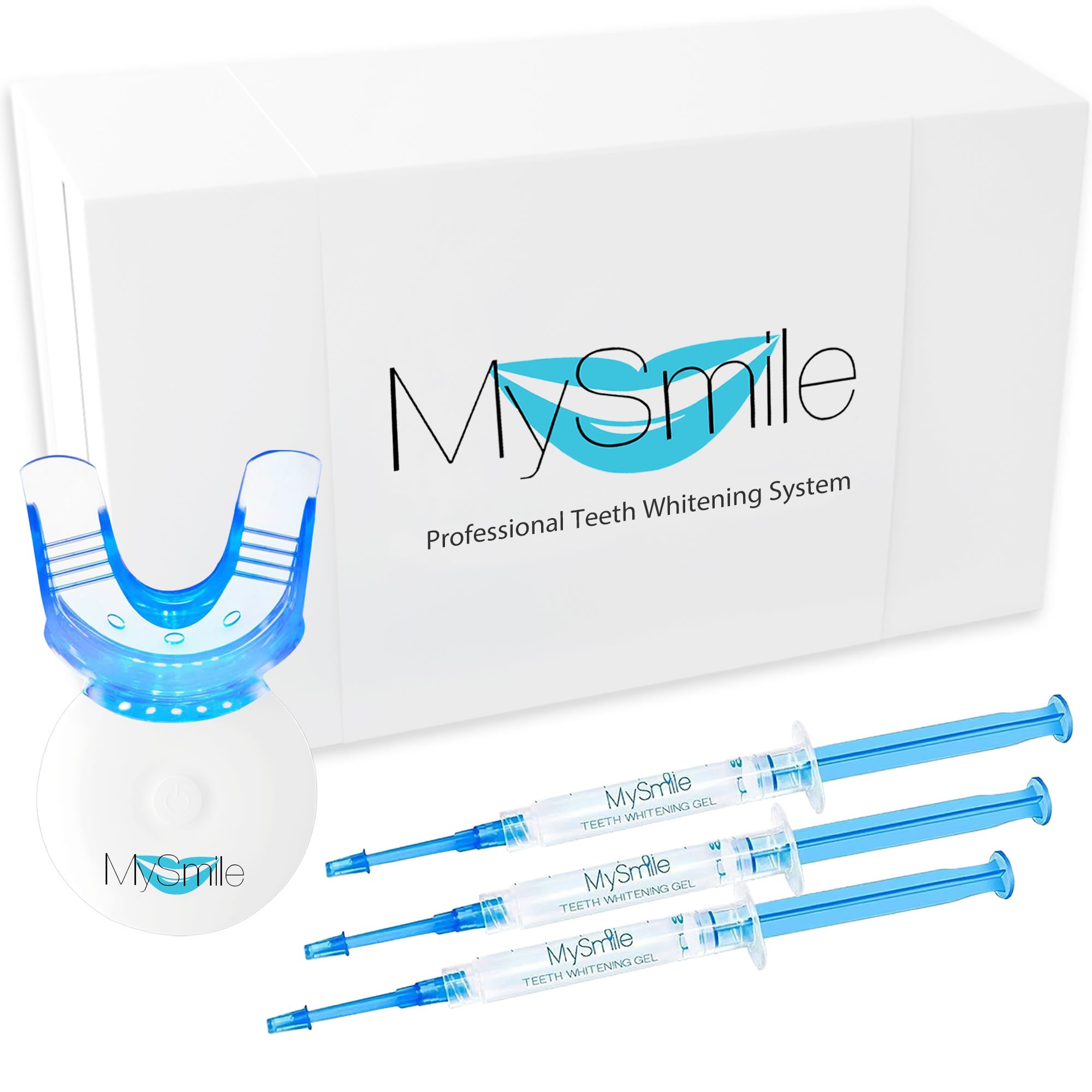 There are so many ways these days to whiten your teeth but LED teeth whitening kits are getting more and more attention. What is important is to really look into how each one is different and how to choose the best one for you?
Best advice, contact your dentist and schedule an appointment.
Note: Most Dentist advise against the use of any whitening product for long-term and unwarranted use of teeth whitening products as they can severely affect your dental health. These products should never be used without the advice of a trained dental professional. Also, they must be applied for the recommended time frame
Having said that, At first glance, you could say that all whitening kits are the same. But when you take a closer look you can see some minor differences. The kits stand out when it comes to application methods, active ingredients in the serums, the contents of the sets, and the prices. The good news is that they are a lot cheaper than in-office (Dentist) whitening, even though they may work slower.
What you choose depends mainly on how quickly you will see results and how long you will be able to enjoy the effects. In today's review we are taking a closer look at MySmile's Teeth Whitening Kit. Let's get started!
The Product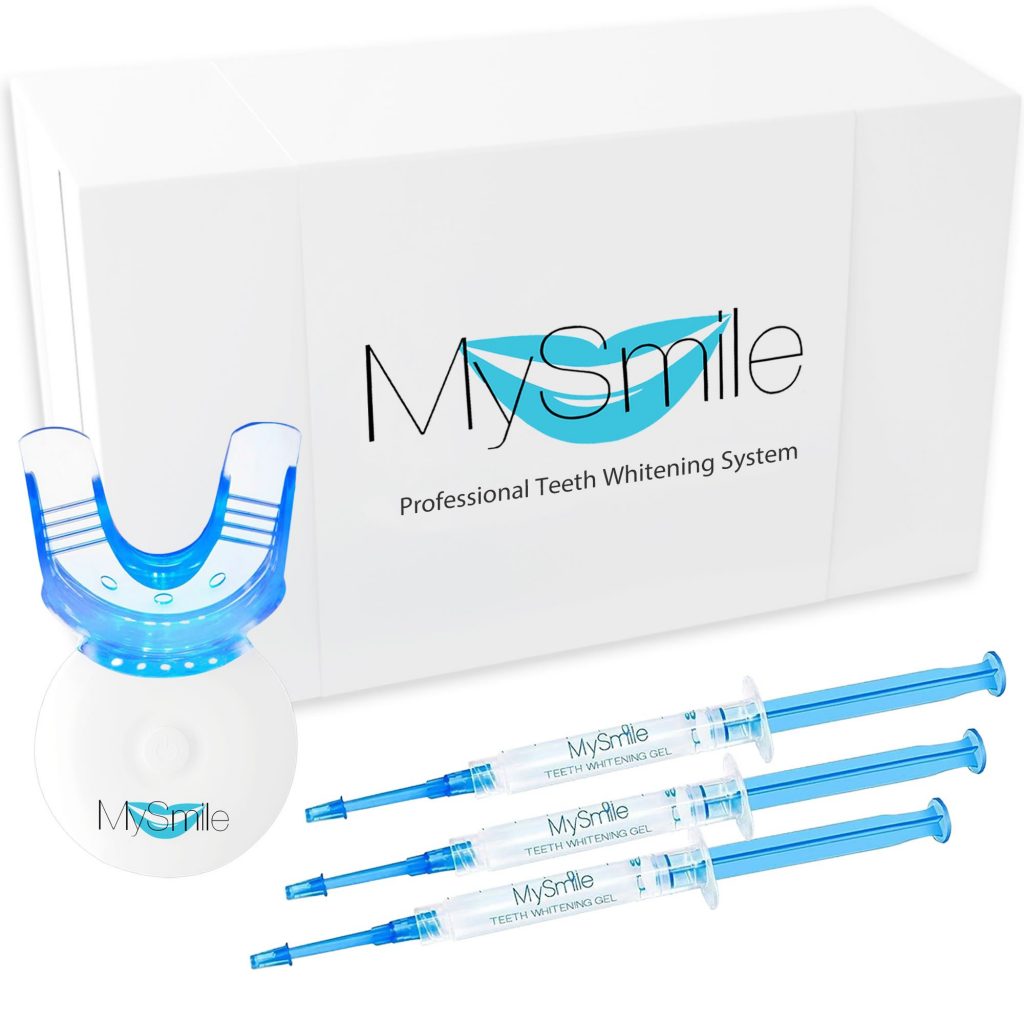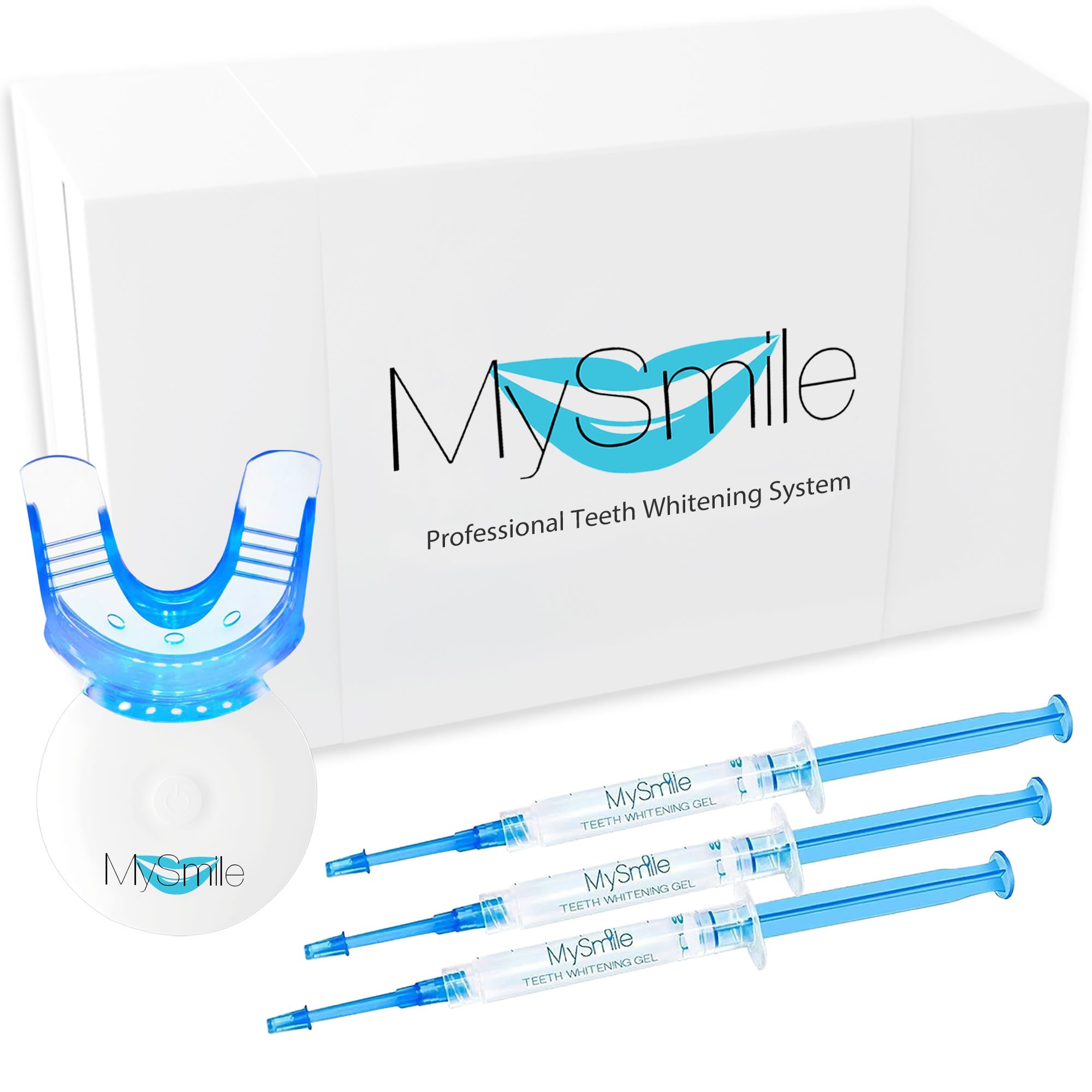 The MySmile whitening kit comes with three (3) 3mL teeth whitening gel tubes that contain 22% carbamide peroxide and has a non-sensitive formula and one silicone LED tray. The tray does not require it to be molded. There is also a 10-minute timer that makes treatment convenient.
The kit targets all kinds of stains, including those caused by wine, coffee, and smoking.
My experience:
Well I want to start off by saying I am reporting only after having used the products for 3 days and this is what I noticed.
Pros:
My teeth were visibly whiter after the first application
I like many have sensitive teeth and gums and did not feel any discomfort.
The Kit was easy to prep and instructions could not be easier.
The built in timer on the LED light was also great as I had a situation were I lost track of time using a differernt product and lets just say it was very unpleasent.
I know this is a 22% Carbamide Peroxide with non-sensitive formula but i have seen and tried others that have a 35% Carbamide Peroxide and also use remineralizing ingredients to whiten the surface of the teeth without the harmful side effects or pain. In the end the results are very similar.
At $39.95 for the kit. It is close to almost $15 than other brands and in my case offers similar results. Keep in mind result vary depending on each individual and it is recommended you consult with your dentist before tryinmg any whitener.
Cons:
I wish someone would make these things taste better. Not to say I want to eat the stuff, but seriously who likes the taste of chemicals. Honestly, its not like it would cost that much more.